Rio Supports Local Businesses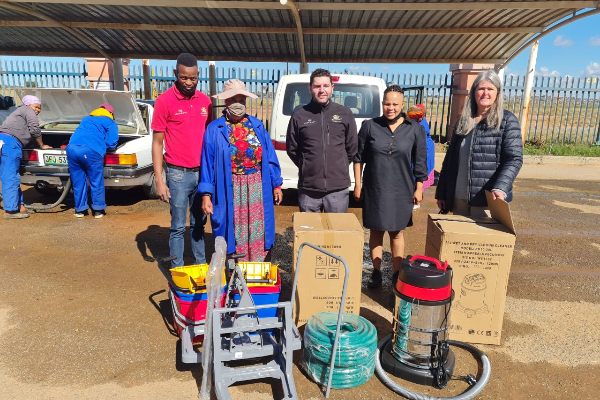 Rio showed it's support for local businesses by investing in 2 entrepreneurial ventures. The invested R140 000 in their development partner David Thindwa, who is the preferred sound supplier for sound when hosting conferences and shows. This not only benefits him to further his dreams, we can also now offer a state of the art sound for conferences and host our events using top notch sound.
A further R10 000 was invested in Mzi's car wash operating on complex, where additional car wash cleaning equipment was purchased. ". It gives Rio Casino a great pleasure to add value to the business and to see the business grow over the years.
Corner of N12 & Rio Boulevard, Meiringspark, Klerksdorp, 2571