Rio Launches new Escapades Café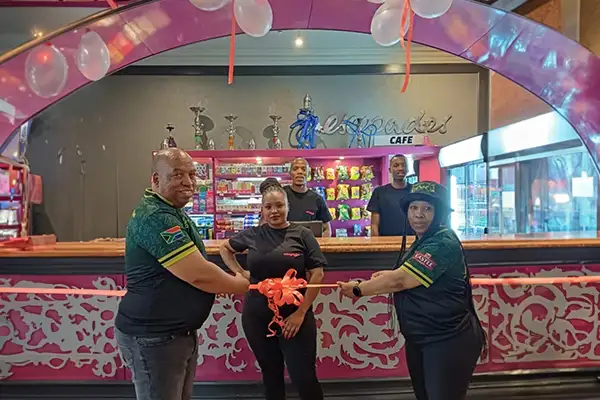 Klerksdorp's Rio Resort is a big advocate of entrepreneurship and providing opportunities. The resort has been without a convenience kiosk for a while and has therefore partnered with local entrepreneur Didi Moremi to open up a new Escapades Café.
With an investment of R160 000, this enterprise development programme will serve the patrons with a series of convenience items. The Café employs two other employees and will be open daily from 07h00 – 02h00. General Manager Tshegetso Boekhouer and HR Manager Florence Malinga were both present for the grand opening on Friday, 6 October.
Corner of N12 & Rio Boulevard, Meiringspark, Klerksdorp, 2571