North West scoops three awards at the National Lilizela Awards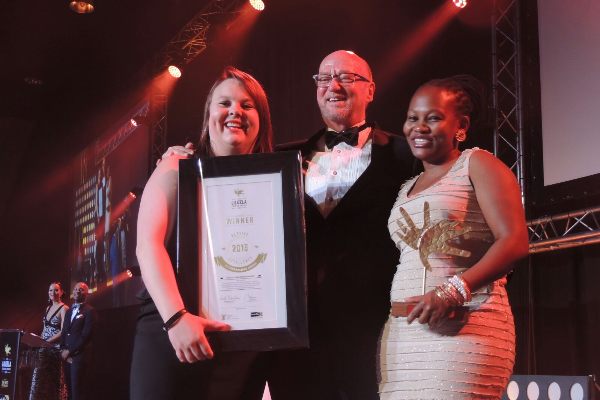 Monday, October 26, 2015
These awards also recognize and reward tourism players and businesses who work passionately with pride to deliver world class products and services whose delivery grows South Africa's global destination competitiveness.
According to Mohono, the North West province has a potential to scoop more awards on the Lilizela awards and vowed that her department will start working harder in encouraging other product owners to enter the competition which will recognize their efforts. "The well established businesses have not shown interest in taking part in these awards and as a department we have a duty to encourage them to take part. We have a great potential as a province as many of our product owners started from nothing and are making it big in the industry," said Mohono.
Mohono said that the awards are a new platform and the beginning of selling Tourism by the people for the people. She said that the awards should also be seen as celebrating tourism product owner's efforts, sacrifice, their ambassadorship, their will and sheer drive of making sure that Tourism in the North West is noticed and is taken to greater heights at all costs.
"In Tourism we say our strength is in our Tourism Product Owners, from Tour Guides, Artists, Rangers, Hoteliers, Chefs, Marketers, Crafters, Operators and everybody else who continue to contribute immensely to this morose Industry. We salute and give honor to the three in helping us to realize the dream of "A re yeng Bokone Bophirima" brand property and making the province a destination of choice," said the elated Mohono.
North West Winners of the 2015 National Lilizela Awards are as follows: Potchefstroom Road Lodge, The Rio Hotel Casino and Convention Resort and Thaba Tshwene Game Lodge.
Meanwhile the Tourism Minister Derek Hanekom praised all those who took part in the awards, saying their efforts are recognized and their contribution into the economy of the country is much appreciated.
"We honor your efforts and through these awards we aim to recognize and celebrate tourism businesses for tourism excellence, your contribution to South Africa's global competitiveness, and for growing tourism's contribution towards GDP and job creation. Ours is to encourage and encourage you to work hand in hand with all stakeholders including government in growing the economy of the country through Tourism," said Minister Hanekom.
Corner of N12 & Rio Boulevard, Meiringspark, Klerksdorp, 2571